Ginsberg eyeliner
To graduate from fashion school, you had to pass a math class. I took statistics and my new friend Macy was in the same class. Macy was a year older than me and a real goth, in my eyes at least. We met at a punk show in the summer and she wore huge black boots with silver buckles, box dyed black hair, and her face was mostly black eyeliner. She looked like that everywhere she went. This was pre 'mass e-girl', so her appearance was still a little unusual, even at fashion school. Macy had a Long Island accent and when she got drunk she would light her cigarettes backwards.
Our statistics professor wore big khakis, lots of stout scarves knotted at his neck, and a small red beanie. He was short and shuffly and looked and acted like a Wes Anderson character. He told us he used to run with the Beats, Jack Kerouac and Allen Ginsberg especially he said, and that he wrote poetry himself. His Beat connections made him seem full of stories and a little sad and epic in the way of people who came up with the greats but went on to normal lives without Wikipedia entries. He was a very elegant man and had the aura of a pickpocket soothsayer. His numerals were loopy in white chalk and he was the kind of teacher whose poetic streak was so strong that he would never fail you (this probably also had something to do with the fact that it was fashion school and most of my peers hated having to take maths and sciences).
Macy and I goofed off during class. I guess she carried around a bottle of black eyeliner with her, because one day she did my eye makeup at our desks right before the lesson began. I leaned my head back like I was at the dentist and she worked from above, painting on a thick cateye that carved my eyes into a new shape. She did it fast, and somehow even managed to use a brush to rub some brown eyeshadow underneath my eyes. We shared the rush of a victimless prank.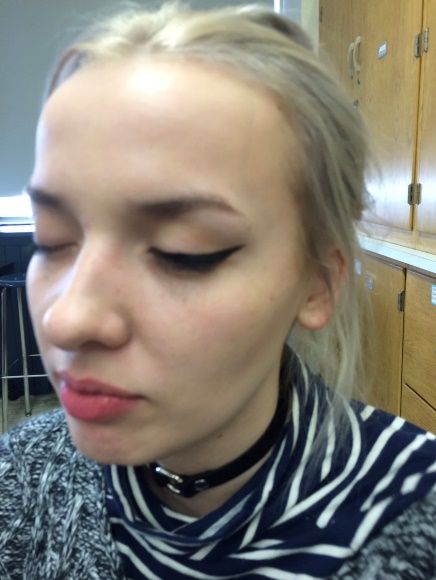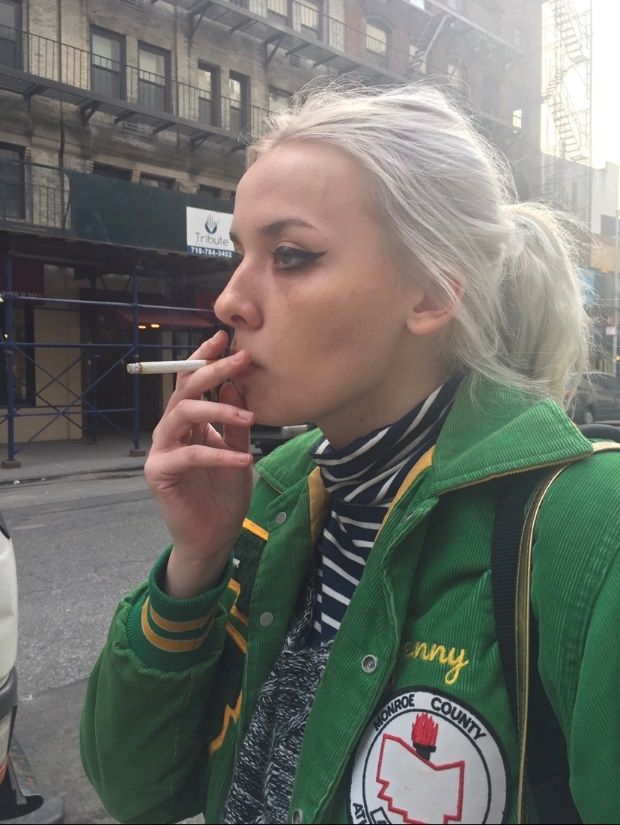 The black line didn't quite connect to the underneath part of my top lash line, but I felt like a completely different person. I'd never worn that much makeup before. I liked winged eyeliner, but I'd spent years drawing on the tiny apostrophes that come up when you Google 'alexa chung eyeliner.' I didn't really feel like my face was really there, I felt like I was the 'after' in a makeover sequence, where knowing what to do with a face is much more important than the face itself. I think I took what Macy did in math class and subconsciously made it the template for the makeup I've been trying to do ever since.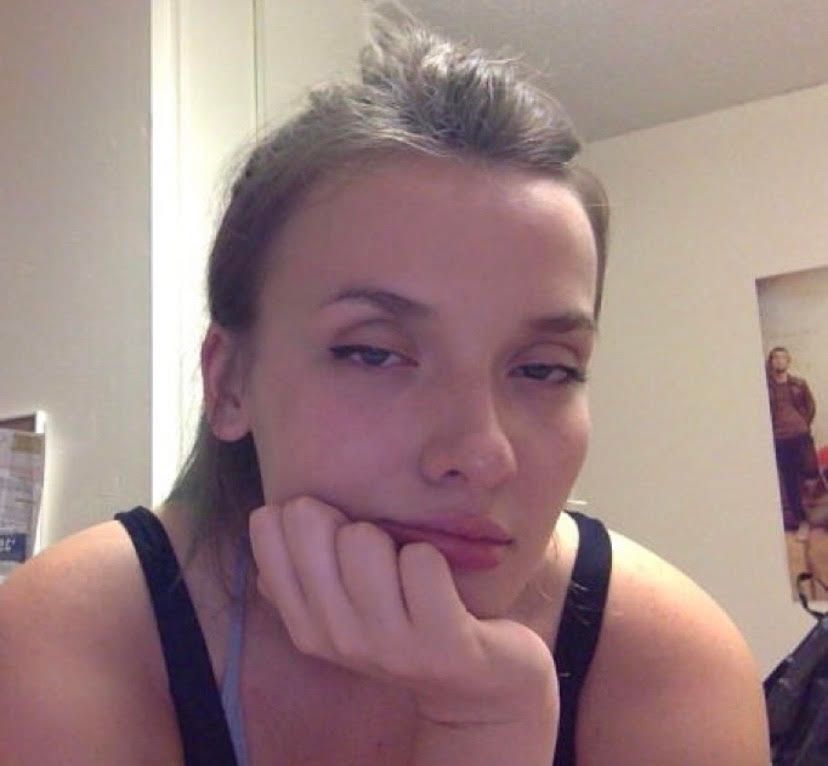 I'd recently had my hair bleached white in the basement of Dream Hotel. I got nervous walking down there, and the flushed heat coming off my head made the bleach process faster. This was around the time when Lucky Blue Smith was getting really famous for his platinum blonde hair and Disney cartoon face. Lucky Blue was very American, just like the Beat Generation. I knew a male model with a silver buzzcut who had to get his roots done constantly to keep booking jobs. He was so happy when he fit into Saint Laurent sample size skinny jeans. When platinum fell out of fashion, he got really muscular and stopped doing runway.